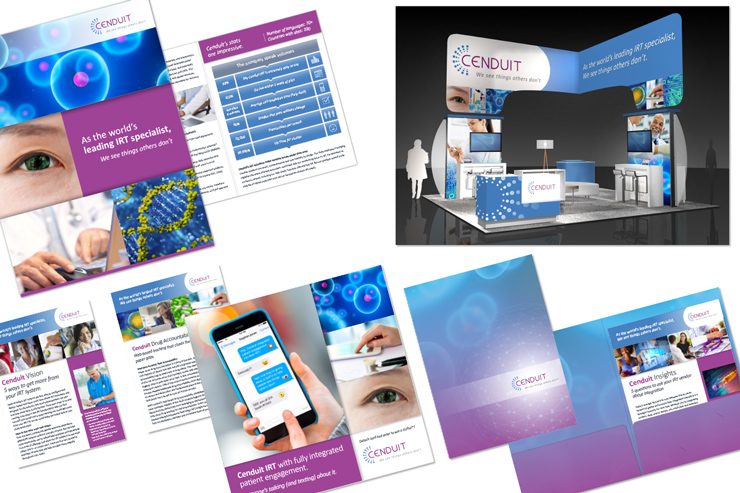 Cenduit Tradeshow Design
CLIENT
Cenduit
PROJECT
Based on Cenduit's new branding and graphic standards, develop a tradeshow booth design and a series of complementary print collateral pieces for sales people.
TARGET
Current and potential Cenduit customers in the clinical trials industry, including pharmaceutical companies and major CRO's.
PURPOSE
Feature details about Cenduit's industry leading solutions in IRT and promote specific benefits.