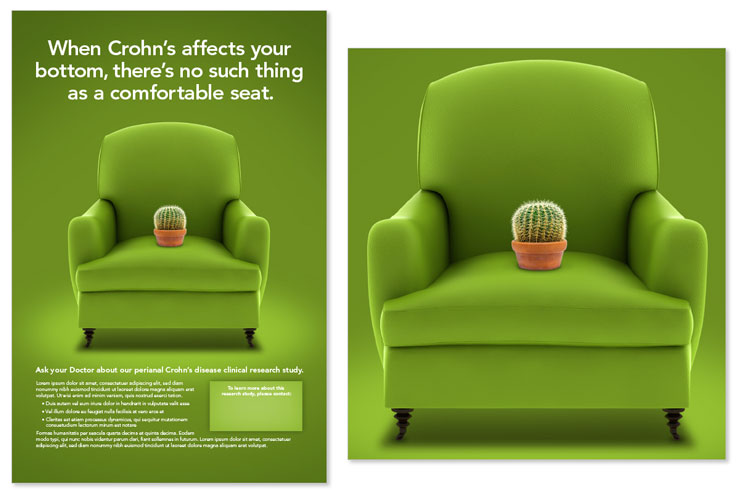 Crohn's research study
CLIENT
Major pharmaceutical sponsor and contracted CRO
PROJECT
Design and develop a multimedia print campaign to encourage Crohn's patients to consider joining a research study.
TARGET
Crohn's patients suffering from abdominal and other gastrointestinal issues, including chronic pain.
PURPOSE
Get patients to contact their local clinics to find out whether they may qualify for this particular Crohn's study.