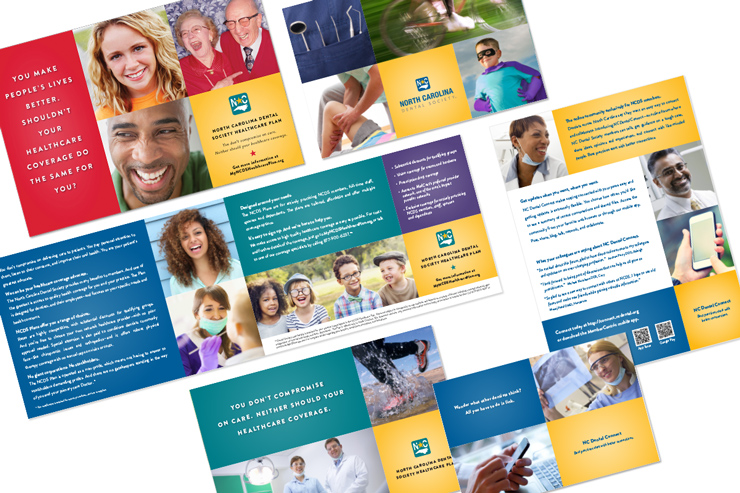 2017 NCDS Health Insurance Campaign
CLIENT
North Carolina Dental Society
PROJECT
Develop a multi-media campaign promoting the many advantages of the 2017 Healthcare Insurance Program for NCDS member dentists and their practices, and to create tactics in online, print, web, and video that informs members of the benefits offered through the 2017 NCDS Healthcare Insurance Program.
TARGET
NCDS member dentists and their employees eligible for enrollment in the program's many plan options.
PURPOSE
Promote the specific advantages and highlight the differences between the NCDS plan and other health insurance plan options.