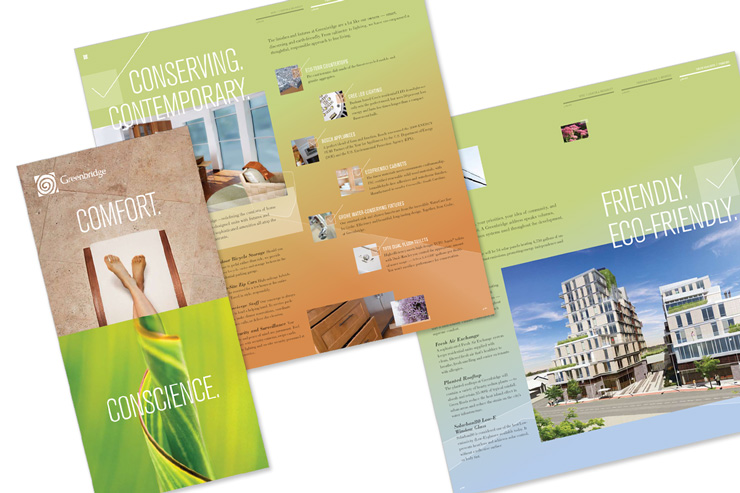 Greenbridge Condominium Campaign
CLIENT
Greenbridge Development Corporation
PROJECT
Develop Greenbridge multimedia campaign including advertising, brochures, posters and collateral to attract potential buyers to their new "green" development.
TARGET
Potential buyers interested in buying into a cutting edge green development in the heart of Chapel Hill, North Carolina.
PURPOSE
Provide a highly attractive, enticing communications campaign spelling out the many amenities and services offered at the new Greenbridge condominium development and sell the lifestyle advantages to well-heeled empty nesters.